Phone: 1300 40 55 66
Email: info@ascendancy.com.au
Offices: Miranda & City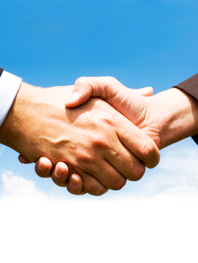 Testimonials from some of our Clients and Candidates
It is with pleasure that I write this testimonial for Tony Greaves of Ascendancy Recruitment Consulting with whom I have had a professional association for a number of years.
During this time, Tony has provided consistent, quality recruitment services across a number of organisations I have consulted to and across a wide variety of professions. Indeed, Ascendancy Recruitment is the first company that springs to mind when I am working on a recruitment assignment.
Tony's approach to his consulting ensures that he gets results for his clients. In the first instance, he seeks to understand the client business and goes beyond the job specification to understand 'cultural fit'. Today's labour market is highly competitive and I have often needed to recruit in a skills-short area. Tony has the ability to think outside the square when attracting and securing the right person with the appropriate skills. He demonstrates persistence, tenacity and creativity when searching for the right candidate.
When Tony presents a shortlist, I can rest assured that each candidate has been personally and thoroughly interviewed against selection criteria, and that the same rigour to other aspects of the recruitment process has been applied. I have had constant positive feedback from the many candidates Tony has found for me.
In essence, I know that I can rely on Tony to enhance my own professional reputation because of his ability to consistently deliver quality results. On the personal side, Tony is very service-oriented, has a personable manner and brings an experienced, professional approach to his business.
Carol Lewis
HR Consultant
I have known Vanessa Greaves for over 10 years and worked with her professionally for over 5 years. In that time she has shown to be a resourceful and competent participant in the business world.
Her presentation, attitude, professionalism and response to us as a client were beyond reproach. Her balanced concern for both Bliss Fitness System as a client and the candidate whom she was representing and suggesting for employment positions, was obvious in her duty of care when communicating to both parties.
It is a pleasure to deal with her as a representative of Ascendancy Recruitment Consulting and the success she has shown in solving our recruitment needs.
Gregory Webb
Director
I dealt with Vanessa Greaves from Ascendancy Recruitment Consulting to recruit a new Finance and Administration Manager.
Vanessa was very professional in her dealings with me. She was organised, discreet and thorough. I found Vanessa to be patient in understanding my requirements and followed up in a timely manner. She listened to my concerns and ensured that they were responded to in an empathetic manner.
I found communication to be efficient and effective during this process. In the end, the results were that Vanessa found me the perfect candidate - who is now working in the business.
I would recommend Vanessa to any organisation as I found her to have that unique mixture of professionalism, honesty and understanding.
Karen Johnston
Director