Phone: 1300 40 55 66
Email: info@ascendancy.com.au
Offices: Miranda & City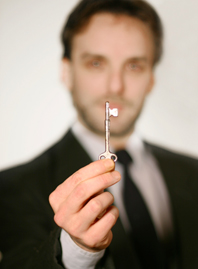 About Ascendancy Recruitment Consulting
THE KEY TO YOUR SUCCESS IS OUR EXPERTISE!
Ascendancy Recruitment Consulting (ARC) offers a professional understanding and relaxed atmosphere, when helping you find the right job. We understand how stressful it can be and do everything we can to make the process as pleasant as possible.
WHY USE A RECRUITMENT CONSULTANCY?
Recruitment consultancies such as Ascendancy Recruitment Consulting have access to a wider variety of opportunities.
Many organisations prefer to use a professional recruitment firm, rather than to advertise themselves.
Using a recruitment consultancy in your job search can save you time.
Recruitment consultants can offer salary advice and help you get what you're really worth!
Be ahead of the game! Your consultant can provide you with a greater insight into a company, the job, the interviewer, the culture, the environment and much more, to help you make the right decision.
Recruitment consultancies can put you in touch with organisations you might not know, that may be able to offer you a better career opportunity.
Recruitment consultants offer support and advice on improving your resume and interview technique.
Using a recruitment agency reduces the number of times your referees are contacted. A recruitment consultant need only call them once, regardless of how many times that they put you forward for different roles.
Maintain confidentiality - your consultant will retain your personal details and referee details on a confidential basis, until you give permission to release them to specific potential employers.
IT'S FREE! - IT WON'T COST YOU A CENT! SO GAIN THE ASCENDANCY IN YOUR CAREER NOW!
ASCENDANCY RECRUITMENT CONSULTING RECRUITS:
Executive Staff
Senior, Middle & Junior Management
Administration & Support Staff
Permanent, Contract & Temporary Staff
IN THE FOLLOWING BUSINESS SECTORS:
Accounting & Finance
Property, Real Estate & Strata Management
Facilities Management
Human Resources
Sales & Marketing
Graduate Recruitment
Administration & Support Staff
Legal Staff