Phone: 1300 40 55 66
Email: info@ascendancy.com.au
Offices: Miranda & City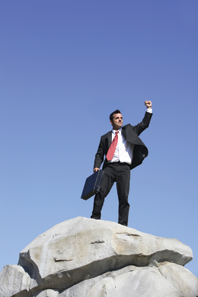 Ascendancy Recruitment Consulting - Interview Tips
Read the job description thoroughly and prepare a list of questions to ask about the role at interview

.
Note the key skills and abilities the company is looking for. Think about what experience and qualities you have that you can demonstrate at interview.
Consider what questions may be asked and prepare some answers. Many interviewers will use behavioral interviewing techniques so prepare to discuss some real life examples of what you have achieved in your previous roles.
Research the company by reading through their website. You can also find information and articles of interest by searching the internet.
Ask your friends and colleagues what they know about the company, especially anyone who has worked there previously.
If you are using a recruitment agency, ask your consultant about the company. What previous experience have they had with that company and what can you expect in the interview.
Take quality copies of your resume, written references, skill tests, qualifications and certificates in a clean professional folder. Also have some blank paper so you can take notes.
Know where the company is located and plan how you will get there, making sure you allow plenty of time.
Remember first impressions count, what are you planning to wear? Do you look the part?
Finally be confident, be yourself, and don't forget to smile.