Phone: 1300 40 55 66
Email: info@ascendancy.com.au
Offices: Miranda & City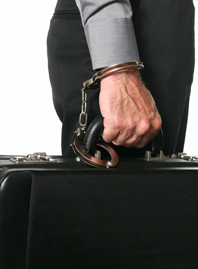 Ascendancy Recruitment Consulting - Privacy Statement
PRIVACY ACT - COLLECTION STATEMENT
All references to Ascendancy Recruitment Consulting (ARC) refers to the parent company, any subsidiaries and their employees.
THE PURPOSE OF COLLECTION OF PERSONAL
INFORMATION AND WHO WILL COLLECT SUCH INFORMATION
Ascendancy Recruitment Consulting (ARC) will collect personal information for its own use in connection with your possible employment. Ascendancy Recruitment Consulting will allow access of your personal information to its consultants for the purpose of supplying you with possible employment. For all other purposes your personal information will not knowingly be voluntarily disclosed unless required by law, or to supply you with a service you have requested or agreed to.
For further information Ascendancy Recruitment Consulting can be contacted at info@ascendancy.com.au.
COLLECTION OF INFORMATION FOR MARKETING AND SURVEY PURPOSES
Ascendancy Recruitment Consulting may retain and disclose non-personal information to relevant third parties engaged by Ascendancy Recruitment Consulting in order to review our services to you and improve them. This would be in the form of research data and would not be identifiable on a personal level.
If you agree to receive special offers, Ascendancy Recruitment Consulting may pass on your personal information to third parties to include you in special offers, products, competitions or events. You always have the option to decline any further material if you find you would prefer not to be included in such offers.
ACCESSING YOUR PERSONAL INFORMATION
Subject to some exceptions that are set out in the National Privacy Principles (Principle 6 - Access and Correction) you have a right to see and have a copy of personal information about you that we hold. If you wish to use your rights of access you should contact us at info@ascendancy.com.au. In some cases, we may impose a moderate charge for providing access to personal information.
We may refuse you access to your personal information if in doing so we risk breaching the privacy rights of other individuals, or any confidentiality agreements in place with other parties.
LAWS THAT REQUIRE INFORMATION TO BE COLLECTED
Personal information will only be collected in accordance with appropriate legislation.
HOW LONG WILL MY PERSONAL INFORMATION BE KEPT FOR?
Personal information of applicants will normally be kept for a period of 12 months from date of application or from when you last updated your information.
Personal information of applicants who secure employment with or through Ascendancy Recruitment Consulting will be kept as required by relevant legislation.
DISCLOSURE OUTSIDE OF THE ASCENDANCY RECRUITMENT CONSULTING NETWORK
In order to assist with job opportunities, your personal information will be required to be collected and disclosed to members outside of Ascendancy Recruitment Consulting or its subsidiary companies. These would include:
Potential and actual employers and clients of Ascendancy Recruitment Consulting;
Referees or professional associations or registration bodies that have a proper interest in the disclosure of your personal and sensitive information;
Our insurers, a workers compensation body, the Australian Taxation Office or any other person or entity with a lawful entitlement to obtain the information; and,
Our contractors and suppliers - e.g. IT contractors, Database Designers and third party website data hosts.
IF YOU DO NOT SUPPLY THE INFORMATION REQUIRED
If you do not supply the information required, we may be limited in our ability to locate suitable work for you and place you in work.
SECURITY
Ascendancy Recruitment Consulting will attempt to protect your personal information by taking reasonable steps to ensure your information is not misused, or access gained by unauthorized parties. However, Ascendancy Recruitment Consulting cannot accept responsibility for access gained to your information through insecure transactions via the internet, or the integrity of the information that was sent or received. The internet cannot always be considered a secure medium.
CONSENT TO THE USE OF PERSONAL INFORMATION
By making application to or using the services of Ascendancy Recruitment Consulting and/or the ARC web site you consent to information about you being collected, disclosed and used by Ascendancy Recruitment Consulting. You agree that you understand and accept the information contained in this privacy collection statement.