Phone: 1300 40 55 66
Email: info@ascendancy.com.au
Offices: Miranda & City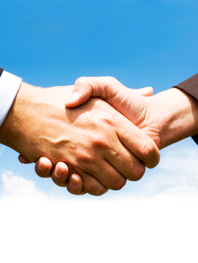 Testimonials from some of our Clients and Candidates
It is with great pleasure that I submit the following testimonial on Tony Greaves of Ascendancy Recruitment Consulting, whom I have known since July 2006. In that time I have found him to take the utmost personal care in the service of many stakeholders of his business. A trait I found to be seriously lacking amongst his many competitors.
At the time of our meeting I was seeking a career change after spending many years as the Chief Financial Officer of a major national retail franchise chain.
I immediately felt comfortable and confident with his personal style of recruitment. He was professional and diligent in establishing whether my needs and profile truly matched impending roles. He would regularly update me during the whole recruiting process unlike the representatives of other more prominent organisations, I found myself trusting his judgment.
Due to Tony's efforts, today I am the proud Finance & Business Manager of a highly reputable company.
I would be pleased to thoroughly recommend Tony Greaves and Ascendancy Recruitment Consulting to anyone that is seeking career / recruitment or business / personal mentoring advice. He is not one to 'die wondering' when it comes to looking after the needs of his treasured stakeholders. Something that distinguishes him positively from his high profile competitors.
Tony F
Finance & Business Manager
It is with pleasure that I write this testimonial for Tony Greaves of Ascendancy Recruitment Consulting with whom I have had a professional association for a number of years.
During this time, Tony has provided consistent, quality recruitment services across a number of organisations I have consulted to and across a wide variety of professions. Indeed, Ascendancy Recruitment is the first company that springs to mind when I am working on a recruitment assignment.
Tony's approach to his consulting ensures that he gets results for his clients. In the first instance, he seeks to understand the client business and goes beyond the job specification to understand 'cultural fit'. Today's labour market is highly competitive and I have often needed to recruit in a skills-short area. Tony has the ability to think outside the square when attracting and securing the right person with the appropriate skills. He demonstrates persistence, tenacity and creativity when searching for the right candidate.
When Tony presents a shortlist, I can rest assured that each candidate has been personally and thoroughly interviewed against selection criteria, and that the same rigour to other aspects of the recruitment process has been applied. I have had constant positive feedback from the many candidates Tony has found for me.
In essence, I know that I can rely on Tony to enhance my own professional reputation because of his ability to consistently deliver quality results. On the personal side, Tony is very service-oriented, has a personable manner and brings an experienced, professional approach to his business.
Carol Lewis
HR Consultant